Fine Arts Association of Arizona
A 501 (c) (3) Certified Non Profit Organization. Estd. 1983
Celebrating over 25 years of Indian Fine Arts in Arizona
Maha Laya - Sangeetha Kala Acharya Subash Chandran & Party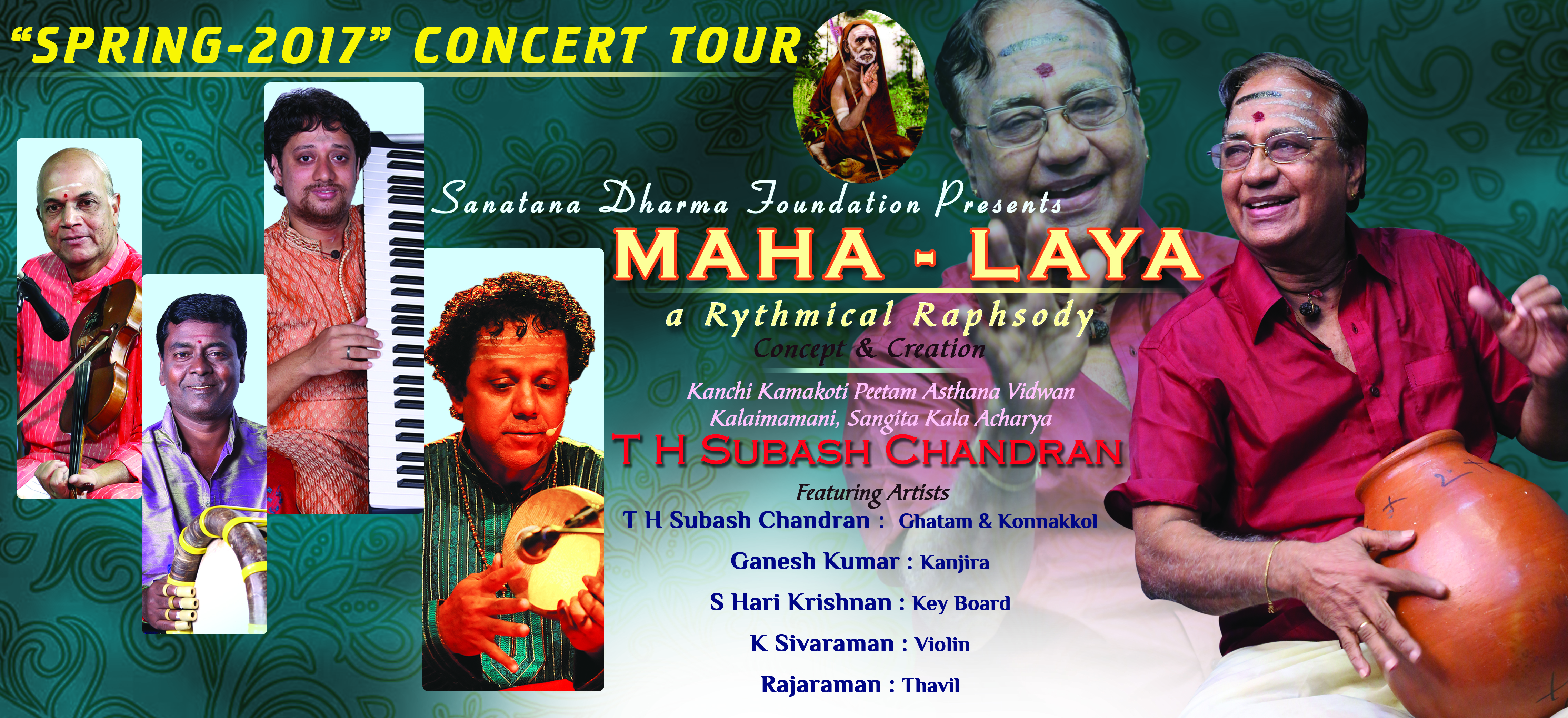 Konnakol is the art of vocal percussion and the leading artist in this craft is T.H. Subash Chandran. Sri Subash Chandran acheived his art through learning from his father and states that it came very naturally to him. He is one of the few remaining artist practicing this craft. A multi percussionist by himself, Subash says "This unique instrumental ensemble is a very special presentation with fast beats and brisk melodies which attracts all the music lovers.". Sri. T.H.Subash Chandran and party shall be presenting a percussion ensemble including ghatam, kanjira, keyboard and thavil.
Ghatam & Konnakkol : Subash Chandran
Kanjira: Ganesh Kumar
Keyboard: S. Hari Krishna
Violin: K Sivaraman
Thavil: Rajaraman
April 2nd, 2017 (Sunday)
4:00 pm - 7:00 pm
MUR-201, ASU
The admission is FREE for FAAA MEMBERS. Non-members can buy tickets here -
Copyright © 2016 Fine Arts Association of Arizona. All rights reserved.