Fine Arts Association of Arizona
A 501 (c) (3) Certified Non Profit Organization. Estd. 1983
Celebrating over 25 years of Indian Fine Arts in Arizona
Fine Arts Association Of Arizona and Silambam, Phoenix
present
Carnatic Vocal Concert - Amritha Murali & Party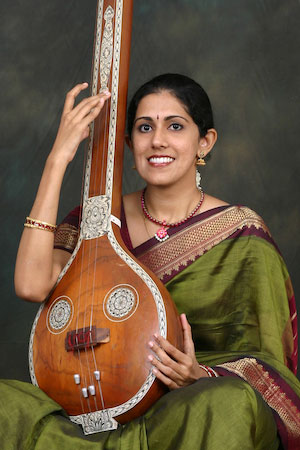 Amritha Murali belongs to a family of connoisseurs of music. Her exceptional musical instincts have been well nurtured by her parents and she has, today, gained much acclaim and popularity with the music fraternity as a highly talented musician of the younger generation. She has had the good fortune of learning vocal music from great gurus , Vidvan Late Sri K R Kedaranathan, Vidushi Smt Meera Kedaranathan, and Vidushi Smt Rama Ravi. She is currently under the tutelage of Vidvan Sri P.S.Narayanaswamy. She also trains under Vidushi Smt.T.Rukmini for violin playing.
Amritha is an 'A' graded artiste of the All India Radio. She has been an active member and a past Vice- president of YACM, Youth Association for Classical Music, a premier forum for the promotion of classical music amongst the youth.
Vocal: Amritha Murali
Violin: R.K. Shriramkumar
Mridangam: K. Arunprakash
April 22nd, 2017 (Saturday)
4:30 pm - 7:30 pm
MUR-101, ASU
The admission is FREE for everyone. All are Welcome.
Copyright © 2016 Fine Arts Association of Arizona. All rights reserved.